An English Mistress and Escort in Central London
Monday to Sunday 10am to late

Welcome to the home of
Lady Cassandra
So, you have finally found me, what games shall we explore together?
My name is Cassandra, you may address me as Mistress, Goddess or Queen. I am an Elite English Dominatrix and Escort, combining the 2 together gives me such a thrill…I love to tease and deny you what you really want.
I am naturally Dominant, Controlling, Alpha but also exceptionally Kinky and love to be worshipped in all ways.
I love to laugh but don't mistake my friendly pleasant manner for weakness, as you will soon realise your error!
I take much enjoyment in what I do, the control and power I have over you and to see you struggle with my teasing gives me immense pleasure!
I am muscular being a competitive bodybuilder but equally feminine and sensual with a fun sadistic streak that just loves to come out to play.
Some of my favourite sessions are strapon, CP and of course teasing you till you aren't quite sure if you can take much more.
The hardest choice is what to wear for my sessions, the latex, pvc, or maybe some lingerie with my Louboutins…such a hard decision.
● If you are interested in a more intimate Escorting service please check out my Escorting page for full details.
● My latest tweets can always be found on my Home page or you can follow me Here on Twitter for instant notifications.
● If you can't arrange to see me in London check my Tours page for any upcoming tours where you can visit me or I can visit you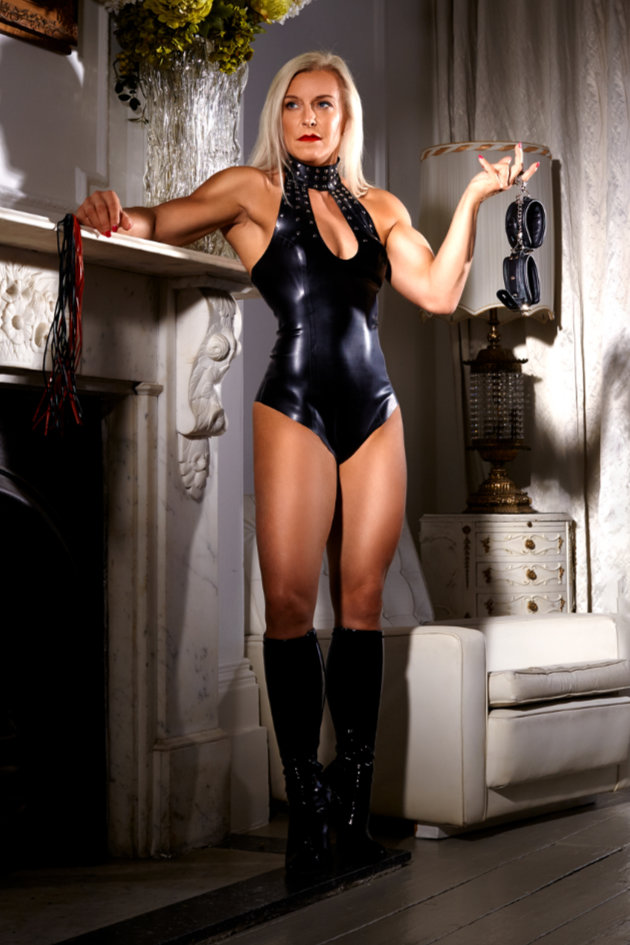 "A blonde, sometimes sadistic, dominant, body builder, mistress with a passion for pain and a need for slaves to worship her muscular body."
Tel: 07557 788 654
Email: info@englishladycassandra.com

Availability: Monday to Sunday - 10am to late
Twitter: https://twitter.com/englishladycass


© Copyright www.englishladycassandra.com 2020